Introduction: This article mainly introduces why EPDM flooring is so popular in the market and what characteristics it has.

EPDM is a kind of rubber particles, the main purpose is to be used as a variety of plastic track sports venues, because it has excellent elasticity, and there are a variety of colors to choose from, and according to its color can spell a variety of cartoon patterns, and It is an environmentally friendly material, so it is suitable for all kinds of kindergarten grounds and has become the new favorite of kindergartens now. Because it has good elasticity and can protect children's physical injuries to a minimum.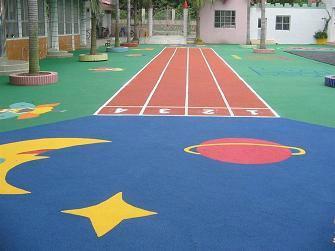 EPDM color plastic ground features:
1 The bright EPDM color layer can be designed to be lively, happy, image and other types of patterns without seams, formed at one time, and the overall feeling is strong.
2Anti-ultraviolet rays, stable color, no fading.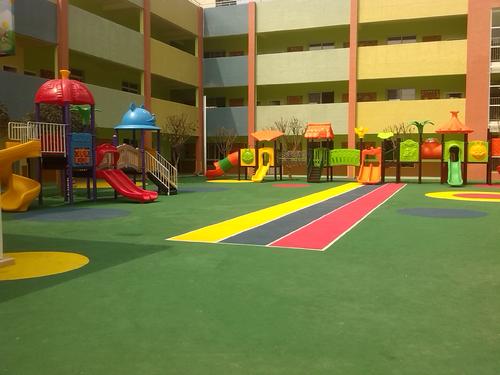 3 Can play a buffer protection role, not easy to burn, anti-aging, not easy to breed microorganisms.
4 Strong hydrophobic properties, can keep the surface dry all year round.
5 Simple maintenance, just use clean water or ordinary cleaning.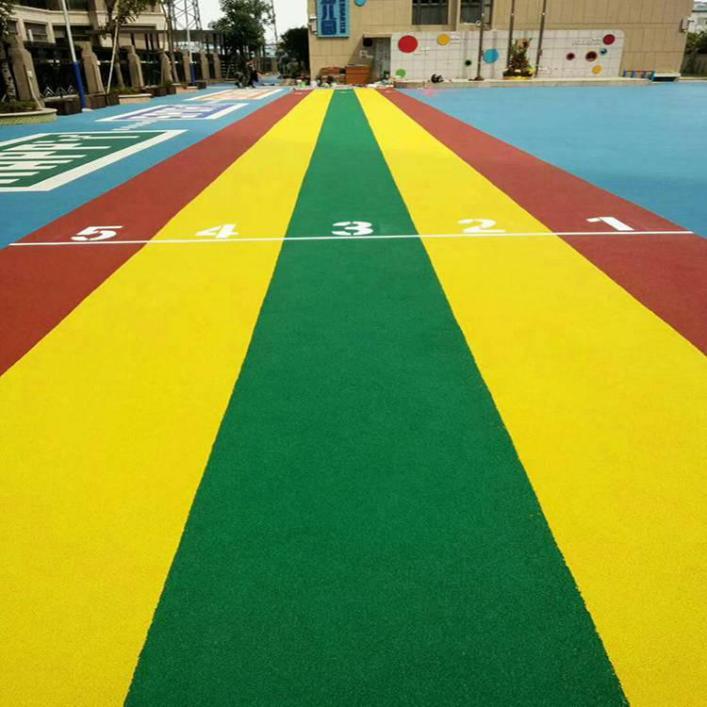 EPDM function: EPDM has excellent environmental aging resistance, heat resistance, ozone resistance, chemical resistance, water resistance and low temperature resistance, and has good electrical insulation and elasticity, as well as its excellent color stability, The color of the product is unchanged for a long time. It is composed of a surface EPDM color rubber layer and a black rubber buffer layer. Various colors can be matched. It can be laid out in different colors or a single color at will. It is especially suitable for kindergartens and meets the psychological characteristics of young children. Compared with the traditional polyurethane track, it can save a lot of material costs.
EPDM color environmentally friendly elastic rubber ground series Scope of application: widely used in kindergartens, schools, children's playgrounds, garden villas, hotels, department stores, golf courses and other places, kindergarten grounds, large, middle and primary school runways, parks, garden communities , Playgrounds and other grounds are new substitutes for traditional products.