This article mainly introduces how children's amusement parks resume normal work and business under the condition of health and safety under the epidemic.
Judging from the current trend of new coronary pneumonia, the global tourism industry will have a far-reaching impact, and it will also promote the whole society's ideological cognition, health habits, behavior methods, health standards, administrative management, public opinion supervision, national defense security, etc. Improve and perfect. And what changes will our children's amusement park make?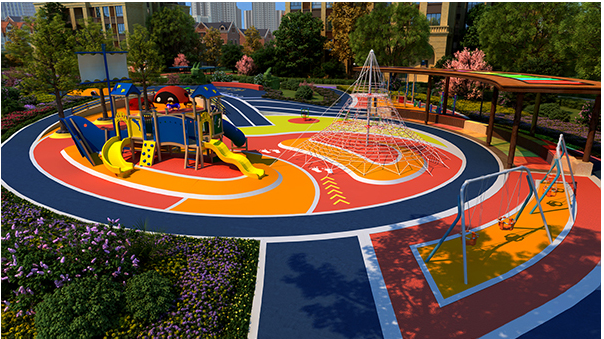 1. Increase the frequency of cleaning
Whenever and wherever, hygiene and safety must be given top priority. After suffering from the epidemic, this is even more important. Therefore, the number of times of sanitation should be increased. At the same time, pay attention to the child's cold and cough, which will not only dirty the amusement equipment, but also cause the occurrence of flu. Once found, disinfection should be carried out in all aspects. The operator of the park must keep the indoor and amusement equipment clean and hygienic, and create a safe and healthy playing environment for the children. The children are happy and the parents are assured.
2. Adjust the work center of gravity
In the short term, adjust the focus of work and strengthen self-construction. It is necessary to attach great importance to the impact of the new crown epidemic, but also have enough confidence to meet the challenge, to deal with uncertainty with certainty. Of course, in the past few years, the development and construction of theme parks around the world have been in full swing. Cultural tourism equipment manufacturing enterprises have formed a very complete industrial chain from creative development, planning and construction, equipment production, installation and maintenance to later operations.
3. Improve service and improve operation

Optimize service and improve operation. The essence of tourism is to be able to move the hearts of tourists, to be truly people-centered, to make good products, and to provide excellent services. During the rest period of the paradise and scenic area, we should carry out service polishing.
You can start from the details in the playground, for example, post some tips and slogans in relevant places, so that parents are very responsible for your children's playground, increase the sense of trust and security. If you can provide free WiFi, tea and desserts for the accompanying parents, and provide a comfortable rest area for parents, this is extremely intimate for parents who are busy working on weekdays. The core of tourism consumption is human emotions and memories. It is necessary to do a good job of qualitative services, to be sophisticated and deep in consideration of consumer needs, to be both internal and external, and to be both hard and soft. At the same time, further improve project standardization management and service SOP, improve service efficiency, and optimize service standards.
4. Seize the opportunity

Seize the opportunities of new lifestyles. Promote green tourism production methods, lifestyles and consumption methods, realize the green upgrade of cultural tourism consumption patterns, achieve more innovative and dynamic tourism sustainable development, and form a healthier and safer tourism public environment. Compared with electric amusement rides, the current unpowered amusement equipment can surpass many power equipments, and it can also achieve large-scale and exciting amusement amusement facilities. Of course, it is aimed at children aged 3-12. In comparison, unpowered rides are more safe and environmentally friendly. According to the survey, the proportion of unpowered children's playgrounds in family fun games has gradually increased, and it is a key choice for research trips. It can also form a joint consumption with other industries: there are many combinations between the children's playground experience based on scenes and other surrounding industries. After the children's playground interactive game ends, you can give away nearby restaurant coupons, shopping coupons, or spend at nearby restaurants and supermarkets to get a free opportunity to play in the children's playground. As long as we have enough imagination, and design the operation mode and game mechanism according to actual needs, we can form multi-point connection and joint consumption.
Grouping with traditional types of children's entertainment products: combining naughty castles, hand-made DIY, story halls and other excellent traditional children's products to form a new interactive experience, and a variety of rich and complete activity areas to improve parent-child family consumption satisfaction.