This article mainly introduces the related problems of children's combination slide customization.
How to customize children's combination slide? Many user-customized children's slides are now installed in homes or outdoor communities, shopping malls, paradise and other places. When customizing children's slides, they are designed and customized according to the size of the customer's site, and then modified according to the customer's preferences. Understanding of materials:
1. Plastic accessories: The plastic accessories are made of food-grade engineering plastics, which are strictly infiltrated with anti-ultraviolet, anti-static and anti-discoloring elements according to the standard, with high strength, smooth surface, safety and environmental protection, good weather resistance, and not easy to fade.
2. Steel pipe: The supervisor is the national standard 114 steel pipe, the wall thickness is 3MM, and the other components are not less than 2.5MM. The surface is derusted, degreased and sand-blasted. The surface is treated by double-layer household spraying, high temperature curing, the surface is smooth and resistant Ultraviolet rays, bright colors, not easy to fall off.
3. Fastener accessories: Fasteners use round hoop safety connectors and are connected with stainless steel anti-theft screws.
4. Platform: High-strength punching plate is adopted. The surface undergoes derusting, degreasing and sand-blasting processes. The entire platform is soaked in plastic, which is safe, beautiful and slippery.
5. Rope net: A marine rope is used, the diameter is 20mm, and the core is a stainless steel wire jacket hose.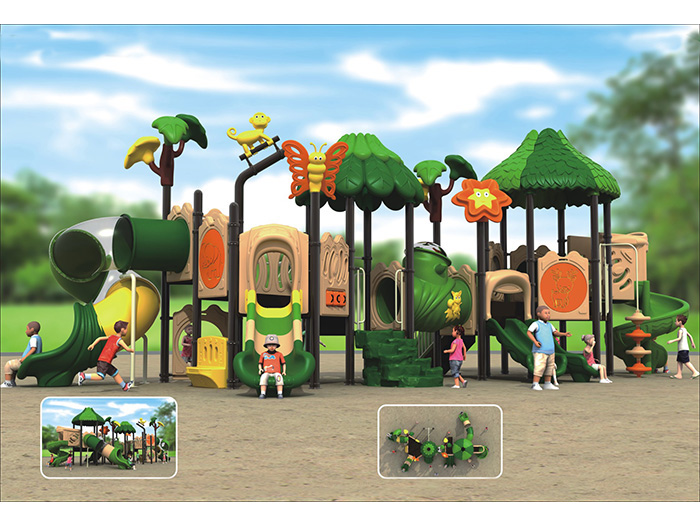 The characteristics of children's slides: according to the interests and hobbies of children, the unique and ever-changing game content is carefully designed, fashionable, colorful, non-fading, durable, strong and firm...
The scope of application of the combination slide: This product is widely suitable for schools, kindergartens, gardens, villas, parks, property communities, playgrounds, children's palaces, shopping malls, supermarkets and other public places for children to play and entertain. Casted by plastic molding technology, it has the characteristics of safety and environmental protection, exquisite and durable, not easy to fade, easy to install, flexible to install and so on.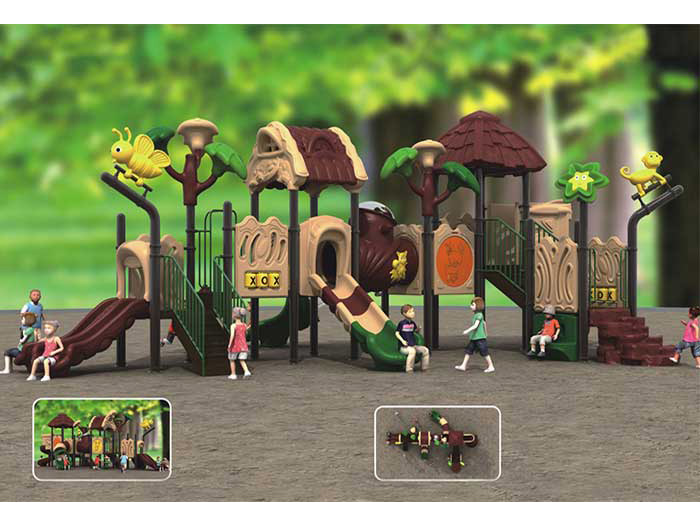 Customized combination slides may cost more, but customized slides have some advantages:
1. Bright colors, no fading, high strength, anti-static, wear-resistant, light-resistant, aging-resistant, and crack-resistant.
2. Refer to European and American popular styles, combined with the characteristics of the domestic market, ingeniously dissolve functional actions such as running, drilling, climbing, climbing, sliding, turning, rolling, etc. in children's play, which not only exercise the children's balance and independence Coordination and creativity are also conducive to children's awareness of self-protection.
3. The structure of children's slide equipment is safe and durable. Its ingenious design, harmonious colors, and the clever combination of various plastic components can bring children a safe, joyful and lively feeling.
4. According to the actual size of the venue, different combinations of children can be designed